My Background
I began practicing as a Doctor in 2003. My extensive medical knowledge combined with an ongoing curiosity to learn about the latest trends define my success in the medical field.
To learn more about my medical and academic background, please read on.
My Experience
My interest in medicine was sparked as a child. My mother is a retired nurse and I remember listening to her talk about her day and being riveted. She even took me round her hospital a couple of times to look around and from then I was hooked. My ambition to be a doctor took hold and grew from there.
That ambition took me to St Bartholomew's and the Royal London Hospital Medical School and I graduated in 2003. My post-graduate medical training was in the South West Thames region, with several further years spent in research at St George's Hospital, looking into the role of diet and the gut bacteria in inflammatory bowel disease. I have published research and presented to audiences nationally and internationally. My first job as a junior doctor was on a gastroenterology team at Epsom General Hospital and I fell in love with the field from there.
Currently I am a Consultant in Gastroenterology and General Internal Medicine, Training lead and Nutrition Lead at Epsom and St Helier Hospitals NHS Trust. I am experienced and practice in all aspects of gastroenterology. I aim to provide a positive patient experience and have reviews confirming this. In fact, I was recently awarded a Certificate of Excellence from the website I Want Great Care. This is a site that allows patients to review their medical professionals and I am thrilled to have been awarded this honour.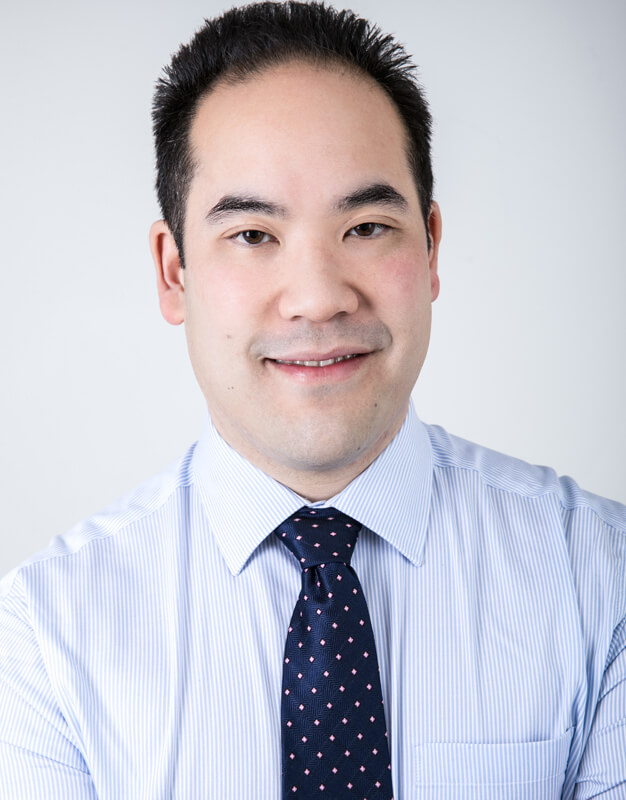 "My Dr, Dr Chan, has been fantastic. Hes maintained regular check ups, worked incredibly hard, been very kind, and always keeps me informed.."
My Publications
Faecal calprotectin: factors affecting levels and its potential role as a surrogate marker for risk of development of Crohn's Disease.
BMC gastroenterology. 2016 Oct 7;16(1):126.
Treatment of Crohn's Disease with an IgG4-Guided Exclusion Diet: A Randomized Controlled Trial
– Digestive diseases and sciences. 2016 Apr 1;61(4):1148-57.
​
Differences in intestinal metaplasia in Barrett's oesophagus patients in an ethnically diverse South London population.Indian Journal of Gastroenterology. 2015 Sep 1;34(5):399-403.
Comments on Measures of Obesity and Risk of Crohn's Disease and Ulcerative Colitis.Inflammatory bowel diseases. 2015 Aug 1;21(8):E17-8.
What is known about the mechanisms of dietary influences in Crohn's Disease?Nutrition. 2015 Oct 31;31(10):1195-203.
New Barrett's oesophagus surveillance guidelines: significant cost savings over the next 10 years on implementation.
Frontline Gastroenterology. 2014 Jun 30:flgastro-2014
Inflammatory bowel disease and exercise: results of a Crohn's and Colitis UK survey.
Frontline Gastroenterology. 2013 Jul 31:flgastro-2013.
Post Insertion Care of The CORFLO PEG Guidelines – February 2011
Epsom and St Helier Hospitals, Surrey
Taking Care of You
I view each patient as a whole rather than a single symptom to be treated. Your health deserves proper care and attention which I'm able to provide. Please contact me today to schedule an appointment.